On en a parlé, reparlé et rereparlé de cette collaboration entre H&M et Lanvin mais finalement qu'en on pensé nos bloggueurs belges?
LES POUR :
Les twins du blog The Fashionalists.
crédit photo: the fashionalists
Emi (du blog Frock 'n' Roll) a quant à elle carrément testé la collection pour nous !
crédit photo: emi





LES CONTRE :
Cyrielle n'a pas réussi a trouver la collection à son goût... "trop de froufrous"
Toni a elle aussi eu quelques difficultés à y trouver son compte...
LES MITIGES:
Monsieur/Mademoiselle et Monsieur De Vos nous font partager avec humour leur doutes au sujet de cette campagne overmédiatisée. Je vous invite à le lire ici et ici.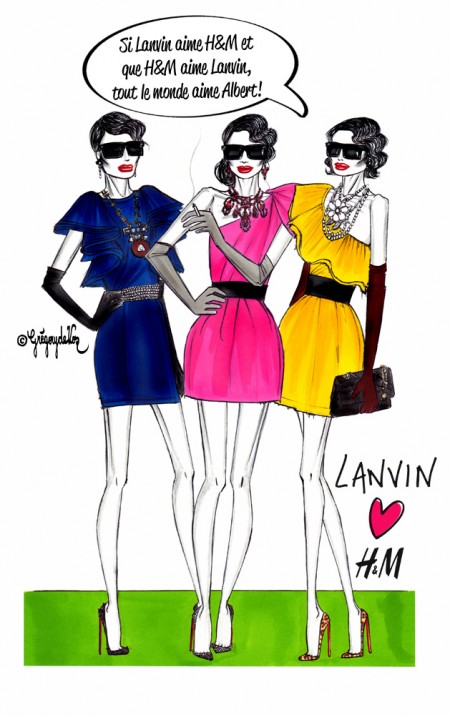 illustration de Monsieur De Vos
A lire aussi : l'avis de Sophie !
Share
Tweet